NOW AVAILABLE ON THE PAINTED BLIND PUBLISHING BOOK STORE, AMAZON.COM, BARNES & NOBLE.COM, AND YOUR LOCAL INDIE BOOKSELLER!
BE SURE TO USE THE PROMO CODE "COMEHOME" IF YOU BUY A HARDCOVER COPY OF THE LADY'S CHAMPION FROM THE PAINTED BLIND BOOKSTORE FOR A 15% DISCOUNT.
Come home to the final volume of the brutal sci-fi trilogy by cult author M. F. Sullivan. What does forgiveness mean to you?
One year has passed since General Dominia di Mephitoli defected from the cannibalistic martyr army of her Father, the Hierophant. One year has passed since she began training an army of her own. But with one year standing between her and her escape from home, the General sees her Family's situation with new clarity. Unable to turn back time or repent to the dead, she can only help the living. A whole planet lives beneath her Father's looming shadow, and Jerusalem is under siege in an effort to claim the woman the world now believes to be a terrorist. Worst of all, her sister, the princess Lavinia, still rests beneath the Hierophant's thumb.
An army can do the General no good if a siege against the family home at Old Elsinore will put her sister's life at stake; liberation can do Lavinia no good if she still thinks their Father infallible. There is only one person who can reach Europa's favorite princess– one person who can penetrate Kronborg castle and speak reason. On the bright side, with a mysterious goddess inhabiting the body of her friend, THE LADY'S CHAMPION can do anything. Anything, that is, except face her past.
From the shores of the United Front to the castles of Europa, the final volume of THE DISGRACED MARTYR TRILOGY is the rousing climax of an ode to the power of the conscious mind, and the final entry in an LGBTQ cyberpunk/horror trilogy that no reader will ever forget.
STILL HAVEN'T READ THE HIEROPHANT'S DAUGHTER, DISGRACED MARTYR TRILOGY BOOK I? BE SURE TO GET YOUR COPY WHILE THE BOOK IS TEMPORARILY FREE AT AMAZON.COM!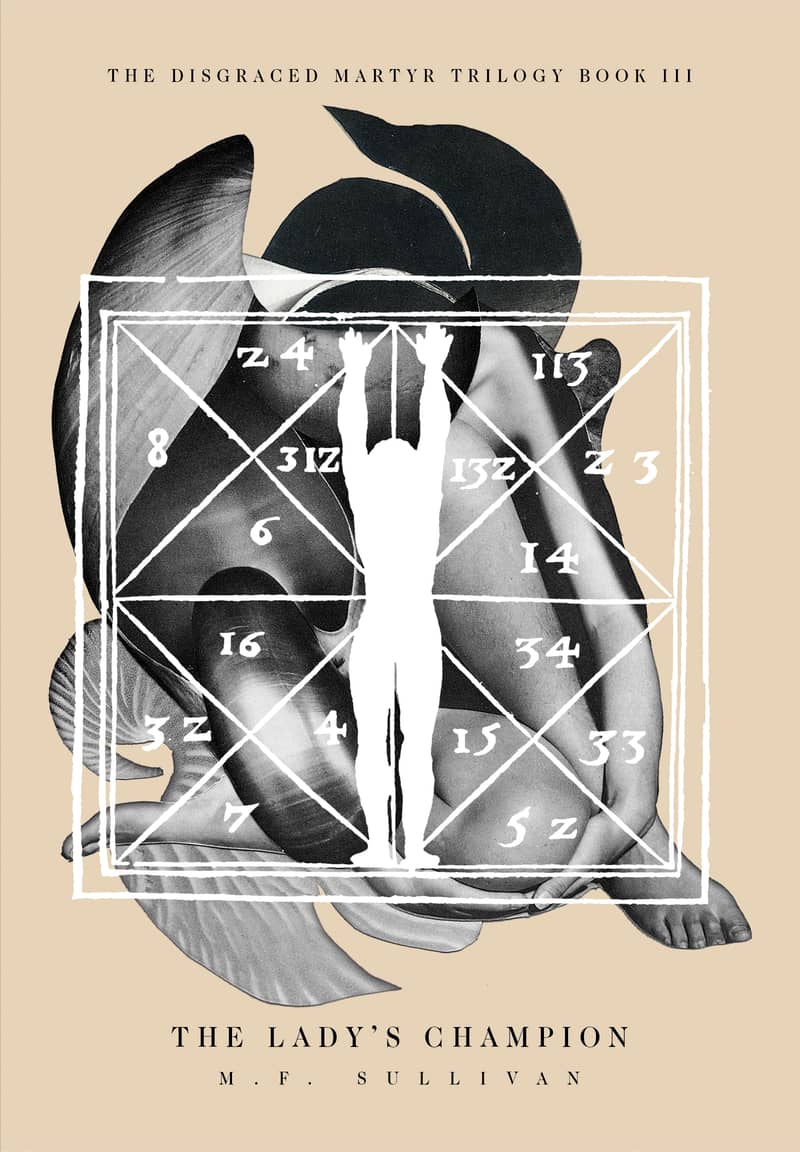 book releases last book in trilogy lesbian scifi lgbt scifi lgbtq books lgbtq scifi horror trilogy lgbtq trilogies new book out new books scifi scifi books with lesbian protagonists trilogy