​

It is with great pleasure that Painted Blind Publishing announces the establishment of its brand new imprint, ​Painted Blue Publishing​. In the grand tradition of our heroes the Marquis de Sade, D.H. Lawrence, Georges Bataille and many other important, highly influential authors, Painted Blind Publishing has decided to throw its hat into the ring of erotica publication. As you can expect from Painted Blind, Painted Blue won't just be publishing any old smut: you can expect Painted Blue Publishing titles to contain as many psychedelic themes of consciousness expansion, social criticism, political satire and emotional catharsis as the titles of our parent publishing house, but with a bit of extra zest to keep you going.

A new imprint calls for a new author, as well as a whole new publication style: Painted Blue Publishing is proud to name ​Regina Watts​ as its first author, offering up an erotic mystery story sure to please fans of ​Twin Peaks​. This serialized story will be published weekly throughout the months of June and July, with the first ​4 episodes​ available by the end of May: check out the first episode at Amazon.com, ​$2.99​ to purchase or ​free​ on Kindle Unlimited!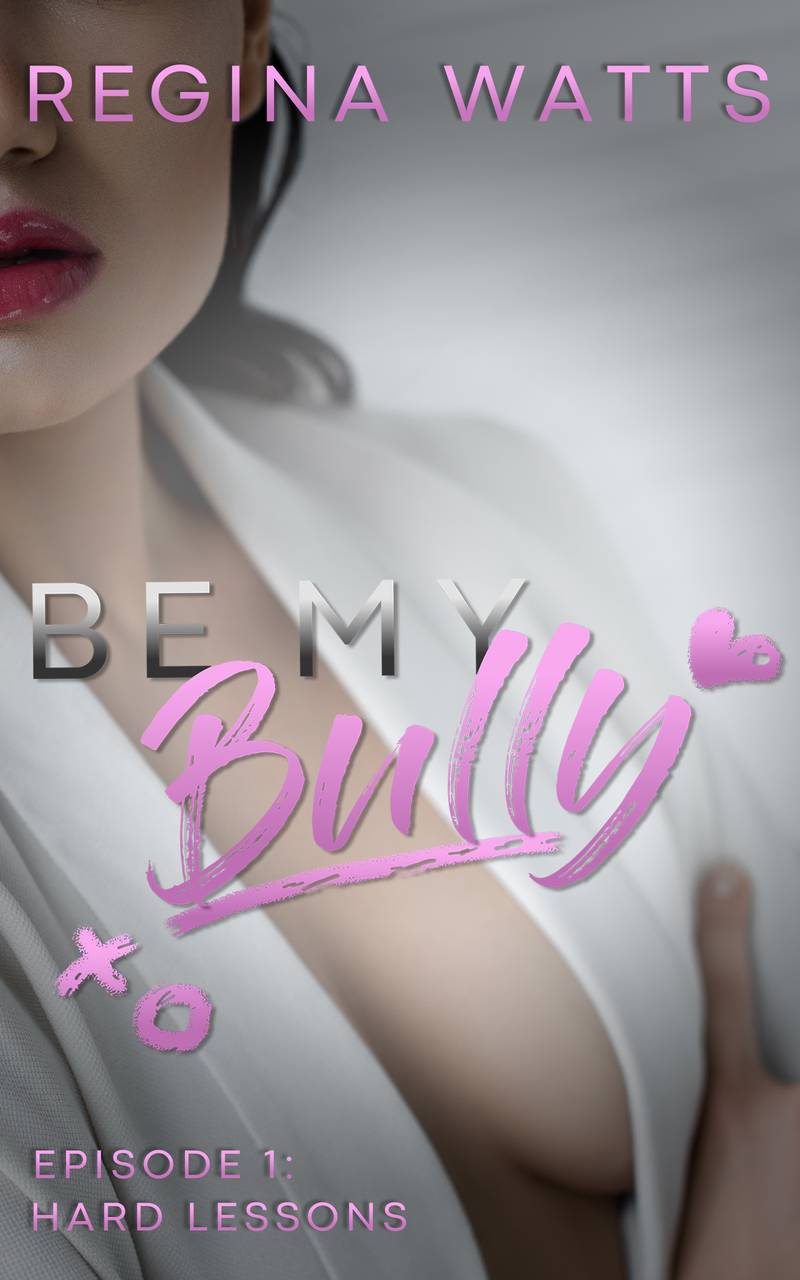 Griswald School for Unruly Girls is an anachronism. A private mansion transformed into an all-girls' reformatory high school, it has more in common with a prison than your standard American educational facility: that's true not just of the student population, but the school policies themselves. With girls from all walks of life–especially hard ones–it should come as no surprise that the traditional school utilizes very traditional methods of discipline.

Fresh new student Lucia Eirwen, however, is more than surprised. After her transfer from California public school, eighteen-year-old Lulu is out of place and hungry for a friend. But after she catches the eye of the sexy school bully within minutes of her arrival, the situation spirals out of control. As naive Lulu falls victim to sadistic Rhoda Dendron's campaign to share the strict standards of the school, she learns nothing is what it seems in either the school or the town of Griswald.

But can she learn why she loves being bullied by Rhoda?​
---
​
Regina Watts is the erotic pen name of a young author also known as Soror Vitam. Several of her literary and transgressive fiction novels are set to be published by Painted Blind Publishing between 2021 and 2022; in the meantime, we expect those of you hungry for Painted Blind Publishing content and more writing along the lines of ​M. F. Sullivan ​(who is, of course, not the same person as Regina Watts, we assure you) will enjoy this slightly saucier offering, as well as many future ones, from Ms. Watts' back catalogue. Follow Watts on Amazon to get updates every time a new episode of ​BE MY BULLY ​is released!
---